South Jerseys rising trap star, Ali Doukali opens up about trust issues, betrayal, heartbreak, and much more prior to his much anticipated upcoming release "Smooth" set to debut Friday, July 31st.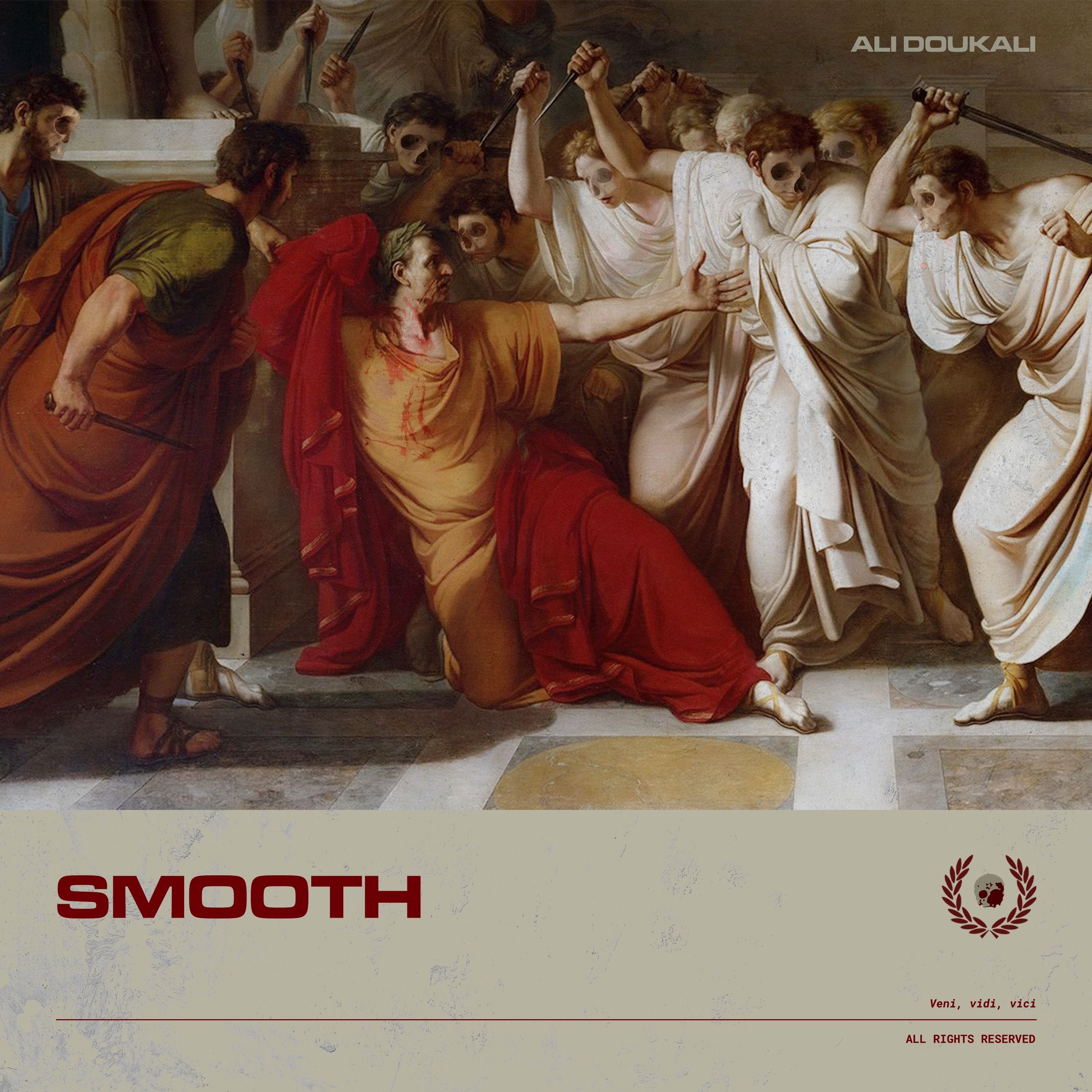 (Ali Doukali's "Smooth" cover art) 
South Jersey-based phenom, Ali Doukali gets real about the trails and tribulations that have plagued him throughout his life, and adolescent music career prior to his much anticipated release on July 31st.Having got his start in arts by publishing a novel two years ago, Ali seamlessly transitioned into writing songs not shortly after. Always having a passion for music since childhood, Ali recounts days his grandmother would teach him the subtle ways of executing notes on her favorite classic songs, this not only laid the foundation for his future in music, but also accounts for his somewhat natural ability to change pitches on his most popular tracks. The true start to Ali's career as an artist however came in the form loss. The death of a close friend a few summers ago, spiraled Ali into depression, where ultimately he found music as a way to express all of the painful emotions he was dealing with at the time   
Off the record, Ali referenced that his musical journey truly ignited from the ability to morph written expression, into vocal renditions.  
"Most of my first works were somber pieces, songs that really highlighted the pain I was enduring throughout that time period of my life. I used it as fuel. As my growth as an artist began, the exploration of my talents somewhat unhinged, and as I grew more comfortable in my own skin, I began truly creating records that had more of a pop, bouncy feel to them." Ali adds, "I really morphed myself into a well-rounded artist."  With hits like Pablo a Narko it's hard to argue with this upcoming star, as his debut video launched November of 2019 featuring on Billboard sound, and later grossing over 100k views on his channel in just months.  
Ali's new single Smooth is a direct window for all listeners into this artists constant battle of friendships, betrayal, and trust. In the cover art, Ali depicts himself as Julius Caesar just moments prior to the Roman giants notorious death by the hands of his most trusted allies. In the record itself Ali references instances of sharing meals at his families table with close friends who turned their backs on him in just seconds. Ali also claims to have given the shirt off his back to those who never deserved it. From start to finish, Smooth is a true masterpiece stemming from genuine emotions.  
Ali Doukali's music can be described as unique, unbothered, and exotic. His music transcends all boundaries and has a liberating vibe that the listeners can't resist. Ali inherits a wide range of flows, melodies, and versatility that he attributes to his immigrant parents.  
Pre save Ali Doukali's new track "Smooth" HERE: 
Contact Details 
Company: Heartbreak on the Radio 
Contact Name: Andy Biros  
Phone: (724) 961-2770 
Email: Heartbreakontheradio@gmail.com 
Website: Alidoukali.com 
Country: USA